#Kareena #Kapoor #Khan #child #surrogacy #husband #Saif #Ali #Khan #revealed #secret

Kareena Kapoor Khan and Saif Ali Khan are in a lot of headlines in Bollywood for their films as well as their children. Bebo's recent book, Pregnancy Bible, has come, in which she has revealed many secrets about her pregnancy days. The name of the younger Nawab Jahangir is also mentioned in the book, after which there has been a ruckus. Before becoming a mother, like every girl, Kareena was also afraid that her figure would definitely change after pregnancy and this could affect her career. Saif Ali Khan has recently revealed how the challenges for women in Bollywood are different from men.
Be it a common girl or a celebrity mother, it is not easy for anyone. Kareena Kapoor Khan was also worried that marriage and then pregnancy might change her body. Saif Ali Khan told how women have to take tough decisions regarding marriage and family planning, because it is completely related to their career.
Saif and Kareena got married in the year 2012. photo credit: kareenakapoorkhan/Instagram
The thought of surrogacy came in Kareena's mind
Recalling Kareena's pregnancy, Saif said that Kareena had also considered the option of surrogacy. He told that when Kareena started dating, her size was zero and she was getting good work in the film industry. In such a situation, if she decided to become pregnant, then Kareena Kapoor Khan used to be surprised about these things because it could affect her career.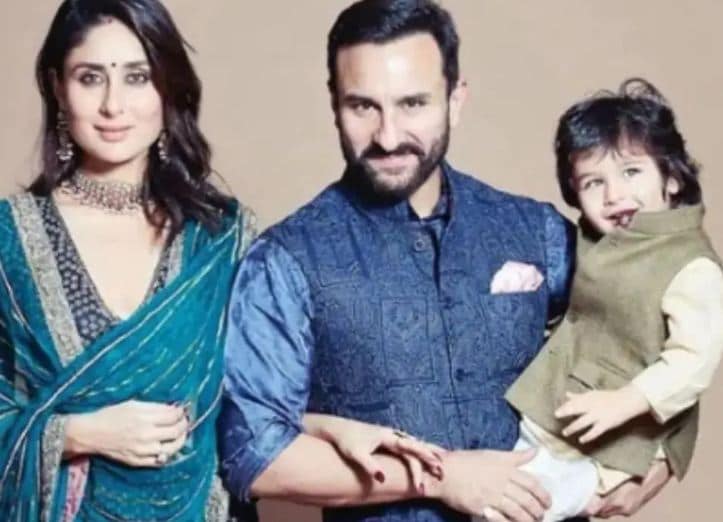 In the year 2016, Kareena gave birth to her eldest son Taimur.
So ready to become a mother
The actor further said, when I first talked to her about children, she was a bit surprised and she said that maybe she should lean towards surrogacy. But then she realized that it is necessary to give 100 percent for everything in life and when Kareena made up her mind, then there was no problem.
Kareena Kapoor Khan gave birth to her second son in February this year, after which there was a lot of buzz about the name of her second son. Photo credit: Viral Bhayani.
Gave birth to Taimur after four marriages
Let us tell you that Kareena Kapoor and Saif Ali Khan dated each other for a long time and then on October 16, 2012, both got married. After four years of marriage, Kareena gave birth to her eldest son Taimur. At the same time, in February this year, she gave birth to her younger son.
Read Hindi News online and watch Live TV NayaTez on Hindi website. Know news related to country and abroad and your state, Bollywood, sports world, business.