#Style #Saree #Beauties #BTown #Win #Peoples #Heart

The festive season is starting with the upcoming Rakhi. After Rakhi, Janmashtami, Ganesh Chaturthi, Durga Puja, Dussehra Diwali, all these festivals will line up. Everyone wants to look their best in these festivals and shopping is also done for this. Not only the festival but also the wedding season is just a few months away from the start. On the other hand, saree is always the top choice for ladies. From a youngster to an old lady, she looks very beautiful in a sari. No girl can refuse to wear a sari in any function, while Bollywood stars also spread a lot of beauty in sari. He changes the whole look of the saree by styling it in different ways. Come, through this article, let us tell you how to wear saree like Bollywood celebs, which will make your look very stylish.
dhoti style saree
In this wedding and festival season you can wear saree in dhoti style like Kangana and Shilpa. To give a good look to the saree and wear it in the dhoti style, you must have a good length of the saree. Maharashtrian sarees are often worn in the dhoti style. So you can add beauty to your look by wearing this wedding and festive season dhoti style saree.
Style the saree with a belt
Like Shilpa and Taapsee Pannu, you can also wear a belt over a saree and give it a stylish look. Belts are very much in trend these days. The belt not only goes well with western outfits but also with traditional outfits. In such a situation, you can give a beautiful look by wearing a belt with your saree.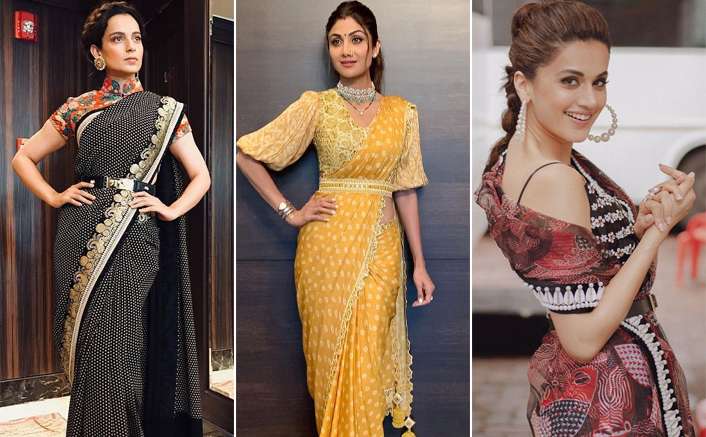 Mehfil's life became wearing a Nauvari sari
You can also style the Nauvari saree worn by Priyanka and Deepika in the film Bajirao Mastani this festive season. This saree is worn without petticoat. The way this saree is worn it is quite comfortable. Also, after wearing it, you can easily do any kind of work.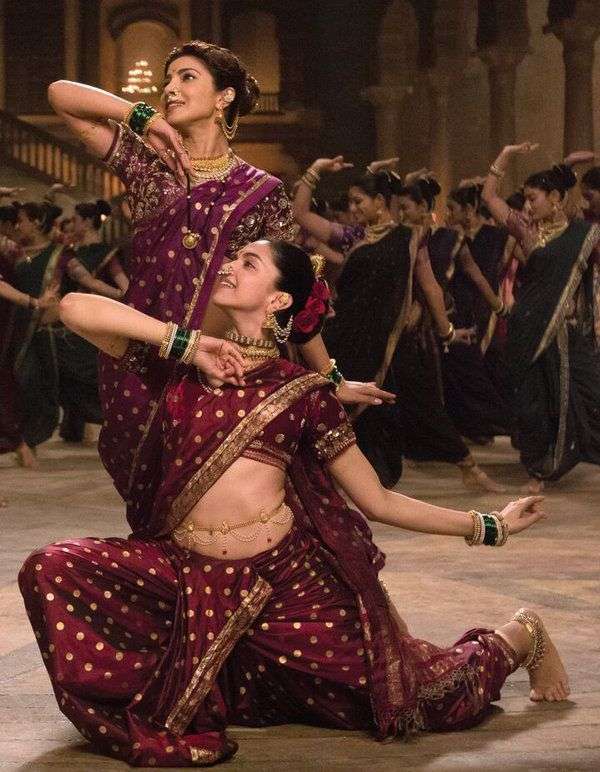 Give new look to saree with coat
You can also wear saree with coat to make yourself different from others in festival and wedding season. The way Shilpa Shetty and Kajol have styled the coat for their saree, it is giving them a very glamorous look. Along with this, she also looks quite different. You can become the pride of the gathering by wearing a sari with a coat.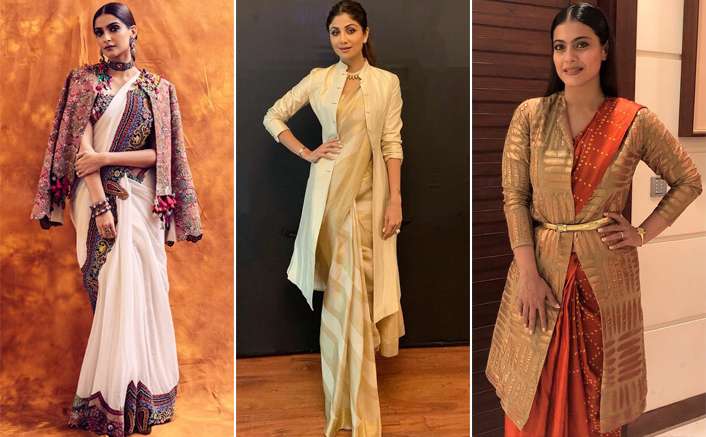 Carry an Indo western look by wearing a half saree
One way to style the saree in a different way is also the half saree, which is mostly worn on the South India side and Bollywood divas have also been seen wearing this saree. A half sari is worn by Deepika Padukone in Chennai Express, as well as a half sari by Aditi Rao at a fashion show giving it an Indo Western look. You can become the life of the gathering by wearing a half sari and can make your look very stylish.