#Sheena #Bora #Murder #Case #CBI #Tells #Mumbai #Court #Closure #Probe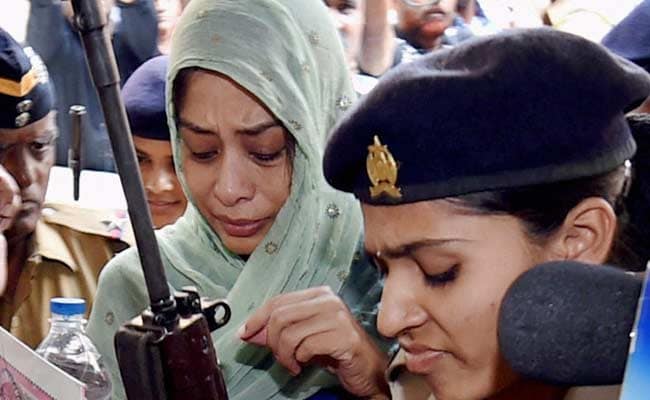 New Delhi :
The Central Bureau of Investigation (CBI) has decided to close its investigation in the sensational Sheena Bora murder case. In this case Sheena's mother and former media executive Indrani Mukerjea (Indrani Mukherjea) is facing trial. Sources said that the investigating agency has told the special court in Mumbai that its investigation regarding the 2012 murder has been completed. CBI has filed three chargesheets and two supplementary chargesheets in this case in which Indrani Mukerjea, her driver Shyamvar Rai, ex-husband Sanjeev Khanna and Peter Mukerjea have been named as accused. Indrani was arrested in 2015 for the murder of 25-year-old Sheena Bora. Sheena was Indrani's daughter from her first marriage.
Maharashtra: Malls of Mumbai closed as soon as they opened, the condition of two doses of vaccine was heavy
Three months later, Peter was also arrested for helping Indrani in the murder. In a separate case, the murder came to light after the arrest of Indrani's driver Shyamvar. Shyamvar was also an accused in the case but later he became a government witness. Sheena Bora was allegedly murdered by Indrani and helped in this work by her driver and second husband Sanjeev Khanna. According to investigators, Indrani was very upset with Sheena's relationship with Rahul Mukherjee (son of Peter Mukerjea from her first marriage). Indrani had told friends that Sheena has shifted to America. Later, based on the statement of the driver, Sheena's half-burnt body was recovered from the forest near Mumbai.
MP Sanjay Raut alleges, 'BJP is inviting the third wave of Corona by organizing Jan Ashirwad Yatra'
According to the CBI, Sheena Bora had threatened to expose her mother after a financial dispute. In the trial that started from the year 2017, about 60 witnesses recorded their statements. Indrani and Peter ended their 17-year relationship while in jail and got divorced in 2019. Peter was released on bail last year.