#Sanjay #Dutt #bad #condition #breakup #Madhuri #Dixit #wife #disclosed


New Delhi. The life of Sanjay Dutt, popularly known as Baba in Bollywood, is full of ups and downs. More than films, he always remained in the discussion due to his personal life. His name was associated with many controversies. Some time ago the film 'Sanju' based on his life was released. In this film, his personal life has been told openly. It was also told in the film that Sanjay Dutt had 308 girlfriends. His name was also associated with film actresses. One of which was Madhuri Dixit.
In the 90s, the names of Madhuri Dixit and Sanjay Dutt were taken together. During the film Saajan, the news of their affair started coming. However, Sanjay Dutt was already married. He married Richa Sharma in 1987. Despite this, he fell in love with Madhuri. Together they worked in many films like 'Khatron Ke Khiladi', 'Thandaar', 'Khalnayak', 'Elaka', 'Sahiban'. In these films, the pair of both was well-liked.
Also read: 55-year-old bachelor Salman Khan once wanted to marry Juhi Chawla, sought the hand of the actress from her father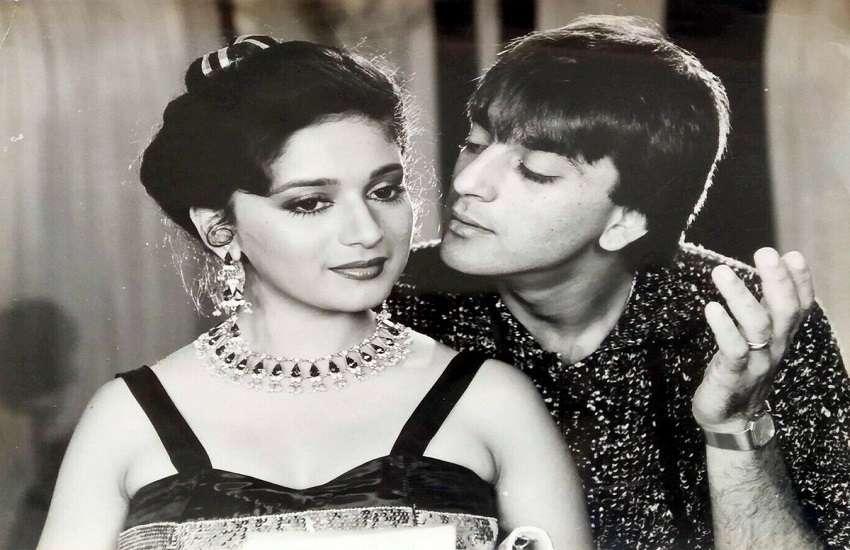 It is said that Madhuri and Sanjay loved each other very much and wanted to get married. But then an incident separated the two forever. In the year 1993, Sanjay Dutt was arrested under TADA and Arms Act after the Mumbai serial blasts. After which Madhuri distanced herself from him. After Sanjay's arrest, Stardust wrote in its article that Madhuri had severed all her ties with Sanjay Dutt. Not only this, he had asked his sister to tell Sanjay Dutt to never call him. Sanjay was completely broken after the breakup with Madhuri. His first wife Richa had told about this.
ALSO READ: Did Katrina Kaif and Vicky Kaushal get engaged secretly? news viral on social media
In those days Richa Sharma was battling cancer. During that time he gave it to Stardust. In this, he told that when Madhuri had left Sanjay, he was completely broken. Richa had said, 'Every person needs someone emotionally in their life. Similarly, he too was dependent on Madhuri Dixit. When Madhuri left him, he was badly torn apart.