#special #facts #astrology #related #Surya #Dev #singh #sankranti

The only visible deity of Kali Yuga is the Sun.
In Indian astrology, where the Sun is considered the king of the planets. At the same time, among the Hindus, he has got a place among the Adi Panch Devas. And these are the only visible gods of Kaliyuga.
According to Pandit Sunil Sharma, according to astrology, the Sun is considered to be a powerful planet, in relation to which it is also believed that it is owned by Leo. According to experts, the Sun is so powerful that it burns the effects of the planets that come near it.
In such a situation, there are many such information related to the Sun in astrology, which most people are unaware of. Let's get to know them:
Interesting information related to Sun:
The Sun is the head of all the Navagrahas.
Suryopasana has been practiced in India since the Vedic period.
Regarding the Sun, it is believed that his hair and hands are of gold.
The chariot of Suryadev, which he rides, is pulled by 7 horses.
The sun god, one of the Adityas, is believed to be the son of Kashyapa and his wife Aditi.
According to mythology, the sons of Surya are mainly Shani and Yama. At the same time, Karna of Mahabharata is also considered to be his son. Apart from this, he also has a daughter Yamuna.
Must Read- Budhaditya Yoga will make Sun's transit in the zodiac sign Leo on August 17, 2021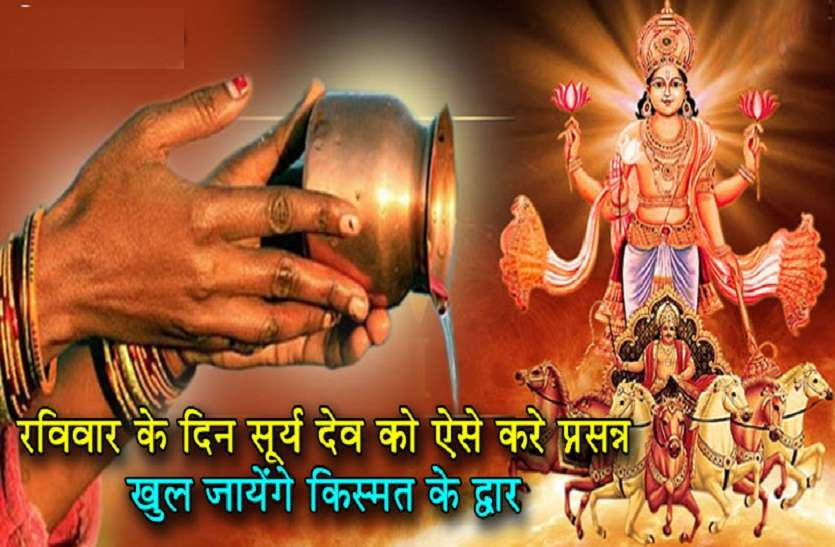 : The day of the sun is considered as 'Sunday' in the weekly wars, and he is the karaka deity of this day.
In the Vedas, the Sun is called the soul of the world. On the other hand, in the horoscope, apart from your honor, respect, fame and fame, it is also considered a factor of humiliation.
In astrology, Sun has got the position of king among the new planets.
Must read- Effect of Moon in 4th house of horoscope
For the happiness of Sun God, there is a law to offer Arghya to him every day.
The mantra of the Sun God is 'Om Ghrini Suryay Namah'.
According to the belief, due to the first appearance of the Sun in the universe, he was named Aditya.