#Kangana #Ranaut #taught #text #Sanatam #Dharma #trollers #shared #photo #argued

Bollywood actress Kangana Ranaut is often in the headlines. There is nothing new in this. Many times, Kangana, who narrates the other actress candidly, has found it difficult to share her new photos. However, by giving a contract answer to the trolls, she is trying to prove herself right. In the photo that Kangana is getting trolled about, she is wearing pants with a corset bralette. As soon as Kangana shared the pictures of the wrap-up party of the film 'Dhakad' on social media, social media users started targeting. On this, Kangana has shared another photo of him citing ancient Indian civilization.
Kangana Ranaut has shared a photo on her Insta story giving a befitting reply to social media users who talk about ancient civilization. In this photo, the photo of the ancient Indian woman who has shared the dress, there is a lot of resemblance to the photo of Kangana's bralette. Kangana wrote with this photo, 'Those who are giving me the knowledge of Sanatan Dharma, please know that you sound like abrahamic'.
(Photo Credits: kanganaranaut/Instagram)
Let us tell you that Kangana Ranaut shared her photos on Instagram a day ago, in which she is posing wearing a white colored crochet bralette and pants.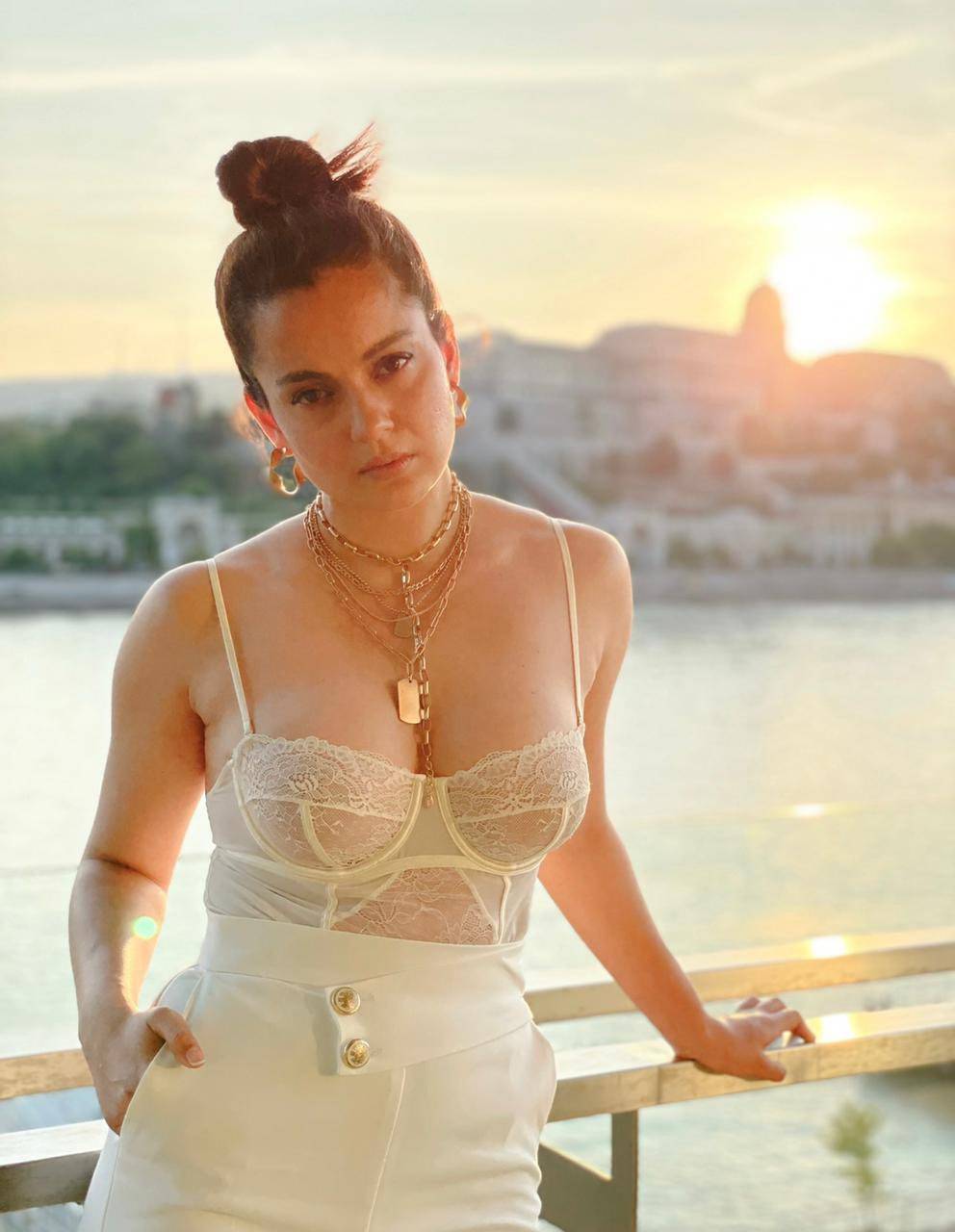 Kangana Ranaut has shared these pictures on her Instagram.
Seeing this bold avatar of Kangana, social media users started trolling her for this photo. Users are constantly reacting to this photo. Commenting on a user, wrote- 'You did not expect that Kangana would wear so many ugly clothes. At the same time, another wrote – 'You yourself comment on others' posts, you did not think while uploading this post.' At the same time, another user wrote – 'When you have made your image as a decent woman who believes in Sanatan, then what is all this? Two faces are bad for anyone'.
Also Read – Deepika Padukone and Hrithik Roshan will be seen together for the first time, shooting of 'Fighter' begins
Angered by this reaction of trolls, Kangana Ranaut has tried to shut her mouth while teaching them the lessons of Sanatan Dharma.
Read Hindi News online and watch Live TV NayaTez on Hindi website. Know news related to country and abroad and your state, Bollywood, sports world, business.