#Caste #Census #Bihar #Modi #Meet #Nitish #Kumar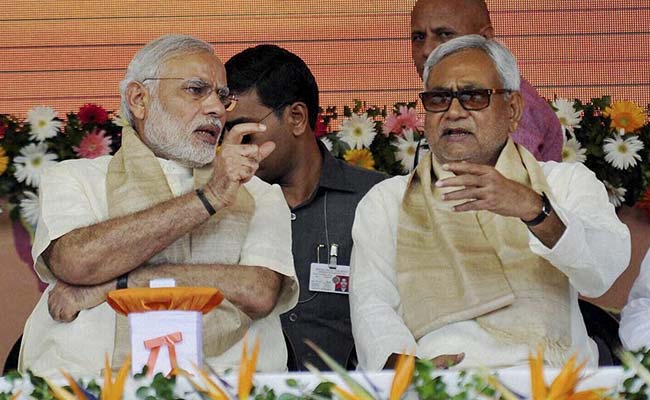 Patna:
The Prime Minister's Office has not responded even after ten days to Bihar Chief Minister Nitish Kumar's request to meet Prime Minister Narendra Modi with the leaders of all the parties of the state on the caste census. And now the Leader of Opposition in the Bihar Assembly, Tejashwi Yadav, has given a political twist to the whole matter by calling it an insult to Bihar Chief Minister Nitish Kumar.
Tejashwi Yadav has given his reasoning behind Prime Minister Narendra Modi calling Chief Minister Nitish Kumar an 'insult' and he made allegations in the press conference on the basis that since the Chief Minister of Bihar has written the letter, after that the Prime Minister, Chief Minister of many states, Governor And many have even met MP's children, which was widely publicized. But according to the leaders of Nitish's supporters, meeting or not meeting comes in the prerogative of the Prime Minister. But the Chief Minister wrote a letter on the request of the leaders of the Legislature Party of Bihar's political party, which must have definitely received feedback because during this time he has also met many members of Nitish's cabinet and MPs. But Nitish completed the formalities publicly on his behalf by writing a letter so that he would not have to suffer any political loss in future on this issue.
Tejashwi Yadav wrote a letter to PM on caste census, said – Modi ji insulted Nitish Kumar
At the same time, the public stand on the caste census of its allies has certainly increased trouble for the BJP. BJP leaders believe that the Sangh within the party is against it, while the OBC leaders want the central government to issue necessary instructions while agreeing to it. He believes that as long as the party remains in a state of confusion on this issue, an atmosphere can be created against him in all the backward castes. Sensing this, the party has organized many yatras, but its effect will hardly be very effective, even senior BJP leaders believe.
But a section of the BJP believes that the party is currently watching and assessing the situation as it also fears that if it gives its consent to the caste census, then perhaps the anger of these castes will be lost in the UP elections next year. Can lift.
Tejashwi Yadav's letter to PM, demand for caste census