#Bellbottom #Movie #Review #Akshay #Kumar #returns #homeground #RAW #agent #perfect #theaters

Bellbottom Movie Review: Due to Corona virus, cinema halls have been closed for a long time and big stars have turned to OTT for their films. But in such a situation, Akshay Kumar is the only Bollywood star who has again released his film in theaters. This may have been taken keeping in mind the changing circumstances of the makers and the rules of the loosening lockdown, but it can prove to be a 'big risk'. With 'Bellbottom', Akshay Kumar has again entered the big screen in his familiar style. Now Akshay gets applause or taunts for this film, for this you should read this review.
Story: The story of 'Ballbottom' is from the reign of Indira Gandhi when terrorists tried to free the terrorists from prison in India by plane-hijacking one after the other. In such a situation, another hijack occurs and again political people suggest bargaining. But in such a situation comes the RAW agent 'Ballbottom' (Akshay Kumar) who is an expert in such matters. Akshay appeals to refuse to negotiate and now his mission is to rescue 210 hostages and capture the four terrorists who took them hostage. Ballbottom has only 7 hours for this rescue mission.
Akshay Kumar's 'Ballbottom' is releasing on August 19.
Akshay Kumar is back in his hallgrounds with Ballbottom. Akshay Kumar has appeared in the spy-thriller-drama genre before and Akshay is also very good in this style. Stylish avatar with spy and one-liner humor in between, this is Akshay's favorite spot and you will find it all in this film. This story is based on a true incident, but Liberty, taken for entertainment, is clearly visible, which is quite right. OTT is not known, but this film has been made keeping in mind the cinema hall and when you see its climax scene in 3D, then you will honestly enjoy it.
This film of Akshay Kumar is a spy-thriller.
There is suspense in the film, but there are some suspense that you will already know from the film's RAW agent (Akshay Kumar). In fact, many films of this genre have already been made and as a viewer your mind is already racing to crack the suspense. In such a situation, when you come to know before Akshay that 'where is the fourth terrorist', then what was the meaning of the suspense. The story revolves completely around a single agent, there are some things that can go awry. But this is an entertaining film made for the month, which fulfills its purpose completely. The background score of the film makes Akshay even bigger than life.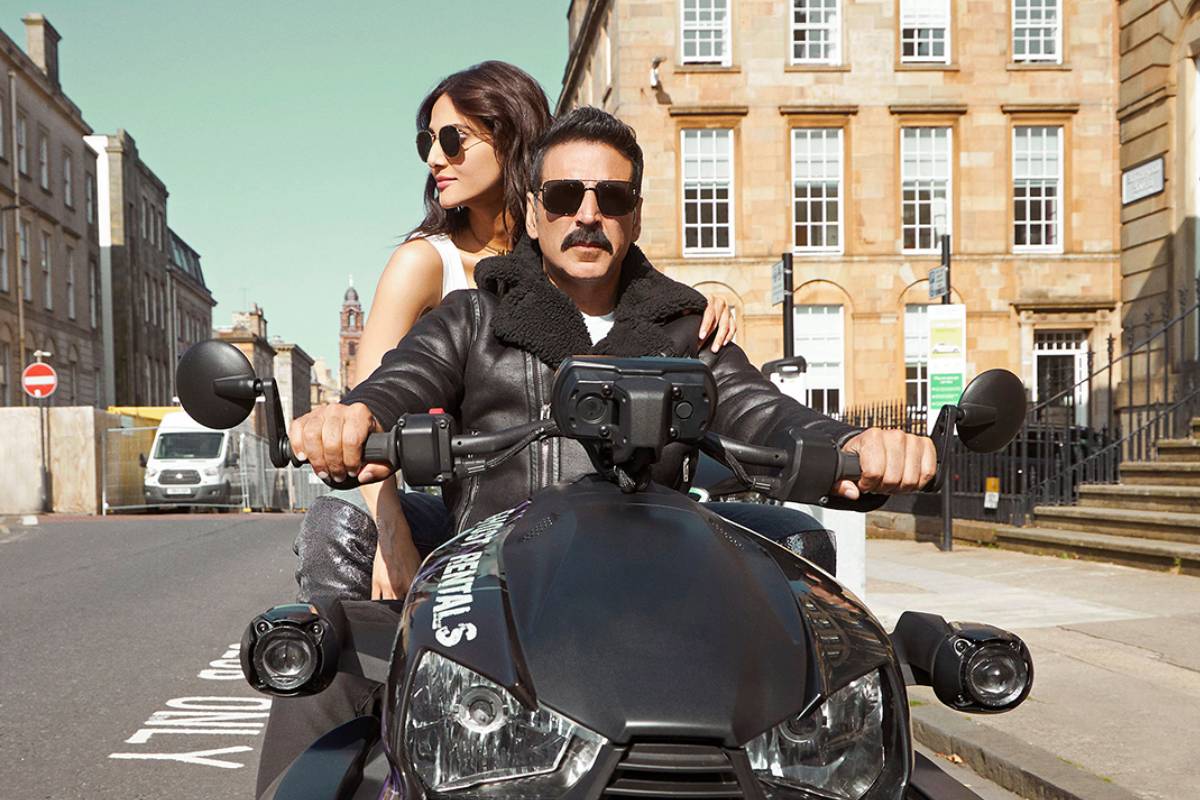 Vaani Kapoor plays Akshay Kumar's wife.
Talking about acting, the film is of Akshay Kumar. There are three heroines, Lara Dutta, Huma Qureshi and Vaani Kapoor, but the work is in some part of all three. Yes, Lara Dutta's makeup has already been praised, she has been very strong in her character too. Vaani Kapoor is fine in her small character and you can copy the same line for Huma. 3.5 stars from my side to this movie.
Read Hindi News online and watch Live TV NayaTez on Hindi website. Know news related to country and abroad and your state, Bollywood, sports world, business.