Sawan Amavasya 2021: Amavasya date starts from Saturday, 07 August 2021
Hariyali Amavasya 2021: Shravan Amavasya is also one of the major festivals of Sawan in the Hindu calendar. Which is also known as Hariyali Amavasya. In such a situation, in the year 2021, this festival is on Sunday, August 8. It is believed that apart from bathing in the holy river on this day, on Amavasya Tithi, works for the peace of the souls of the ancestors should be done.
According to Pandit Sunil Sharma, this year in the Hindu calendar, Amavasya Tithi on Sawan will start at 07:12 PM on Saturday, 7 August 2021 and it will remain till 07:20 PM on the next day, Sunday, 08 August.
Must Read : What to do special this time in Sawan Pradosh?
In such a situation, due to Udaya Tithi, the fast of Shravan Amavasya i.e. the festival of Hariyali Amavasya will be celebrated on Sunday, 08 August. This Amavasya of Sawan month is also known as Sawan Amavasya and Shravani Amavasya.
It is believed that on the day of Shravani Amavasya, it is best to perform Pitru Puja, Pind Daan, Tarpan and Shradh. Apart from this, new plants are also planted on this day after the worship of Amavasya.
In such a situation, it is considered auspicious by people to plant peepal, banyan, banana, basil etc. during this period. It is said that as the plants planted on this day grow, in the same way the person who planted the plant also grows.
Must Read : These two days of Sawan 2021 are very special for the worship of Lord Shiva.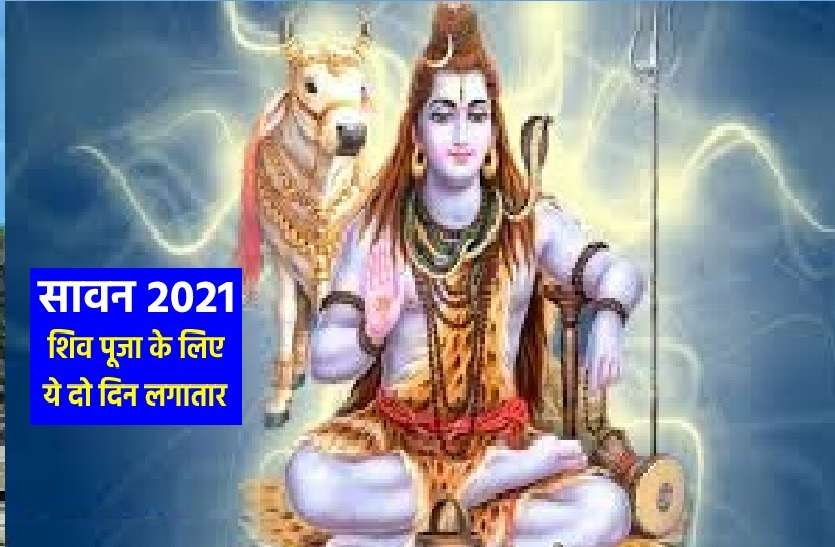 Auspicious time of Shravani Amavasya 2021
Shravani Amavasya Date:- Sunday, 08 August 2021
Sawan Amavasya date starts:- 07 August 2021, from Saturday 07:12 PM
End of Sawan Amavasya Tithi:- 08 August 2021, till Sunday 07:20 PM
Understand the religious significance of this date
Although every new moon date is considered important in Sanatan culture, but due to Sawan being very important for religious works, the importance of this new moon is more. On this date, apart from the peace of ancestors through Pind Daan, Pitra Puja as well as Tarpan and Shradh Karma are considered to be very good.

#Auspicious #time #Shravani #Amavasya #religious #significance