#Amitabh #Bachchan #angry #shooting #Khuda #Gawah #Afghanistan #mother #told #filmmaker #son #commit #suicide

Everyone is in awe of the Taliban's occupation of Afghanistan. The pictures coming from here are heart-wrenching. Everyone who has seen the activities happening here is stunned. Many Bollywood films have also been shot in Afghanistan. Amitabh Bachchan and Sridevi starrer movie Khuda Gawah was shot in Afghanistan. The shooting of this movie lasted for about 1 month and it was done in Kabul and Mazar-e-Sharif, Afghanistan. Today we are going to tell you some aspects related to the shooting of this film. Significantly, there used to be a huge crowd to watch the shooting of this movie. Not only this, to catch a glimpse of Amitabh Bachchan, the people there used to eat the sticks of the security personnel, but they did not return without watching the shooting.
During the shooting of the same Khuda Gawah, air security was provided for the movie stars by the government there for a full month, so that the star cast of the movie could get good security. At the same time, due to the bad situation in Afghanistan, actors were not even allowed to go out after shooting. While talking to the media, Manoj Desai, the filmmaker of Khuda Gawah, told that the lead actor of this film Amitabh Bachchan wanted Khuda Gawah to be shot in Afghanistan, for which he had even talked to the then Prime Minister Rajiv Gandhi. The same Rajiv Gandhi had a very good relationship with the then President of Afghanistan, Najibullah, due to which there was not much problem in getting permission to shoot.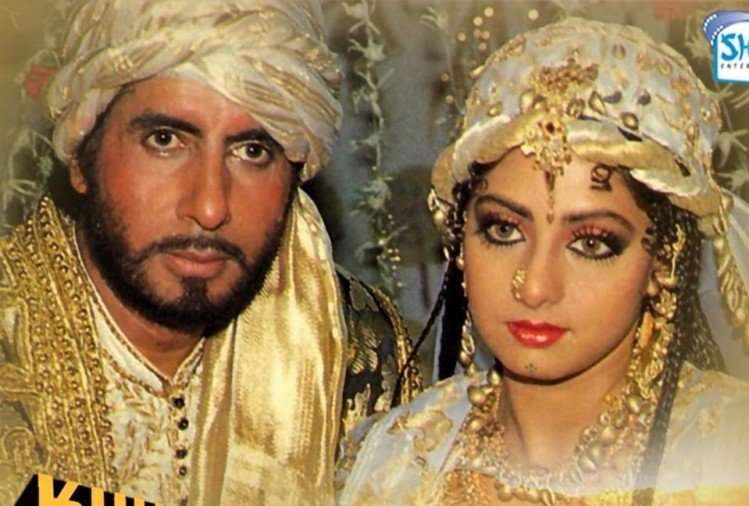 Also read- Bollywood divas raised their mercury by wearing Thai silk gown, seeing them everyone said "Hi summer"
On the other hand, Khuda Gawah's filmmaker Manoj Desai told that the Bujkashi scene of this film was shot in Mazar-e-Sharif, Afghanistan, in fact Amitabh Bachchan wanted to make this scene real and he wanted the film to be shot in a war-torn area. . At the same time, Manoj further says that as soon as Amitabh's mother came to know that he was going to shoot the film in a war-torn area, he took a good class of filmmaker. He told Manoj Desai a lot and said that if anything happened to his son, he should not come back to India and he would die by suicide.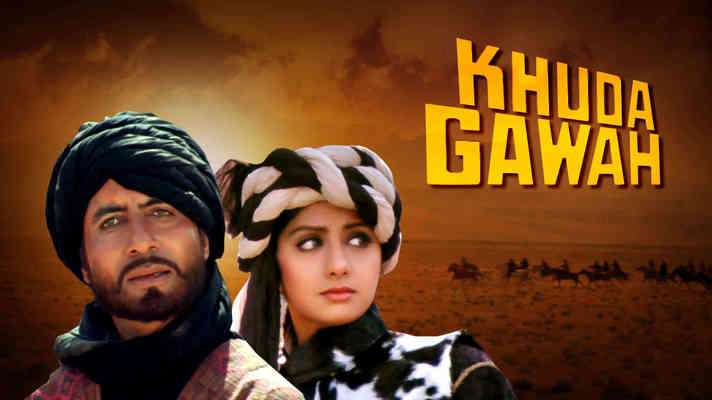 Here Late Sridevi's mother also had the same reaction, she also called the filmmaker very bad and told him that if something happens to Sridevi, then he should not come back to the country. After which Amitabh Bachchan explained to his mother and Sridevi's mother and assured them that nothing would happen to anyone. The same man Desai further told that Amitabh Bachchan's stardom was also seen in abundance in the Taliban leader there. The Taliban leader of that time had come from a helicopter and gave roses to Amitabh Bachchan during the shooting.